Medical Malpractice – Psychiatrists Professional and Business Liability Program
Summary
Highlights
Learn More
Claims
Summary
Finding the right medical professional liability coverage is one of the most important decisions you will make in your career – and critical to protect your practice, your patients, and your professional reputation. FAIRCO works with experts in the industry to provide a psychiatry-specific insurance program offering comprehensive coverage and the risk management tools necessary for today's psychiatrists and behavioral healthcare group practices. Tailored policies, risk management expertise and education, online policy access, telepsychiatry coverage, and in-house claims-handling services are just a few of the many benefits that FAIRCO offers through The Psychiatrists' Program.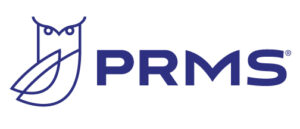 Highlights
Learn More
Claims
Summary
Highlights
Learn More
Claims
Summary
The explosive growth in self-funded insurance plans means that quality excess protection is more important than ever to your self-funded clients. FAIRCO has brought in-house and also partnered with trusted industry veterans to create a Medical Stop Loss solution that will meet your customer's specific needs by offering a wide variety of options, contract periods and deductibles.
Our in-house underwriters and outside partner Program Administrator underwriters have years of Medical Stop Loss experience. Combining a revised, up-to-date contract with an experienced group of dedicated underwriting, reimbursement and cost containment professionals allows you to explore the best options to protect your policyholders.
Highlights
Learn More
Claims